Back to...
MAN OF GOD
MAN OF GOD
Eurocinema, Subotica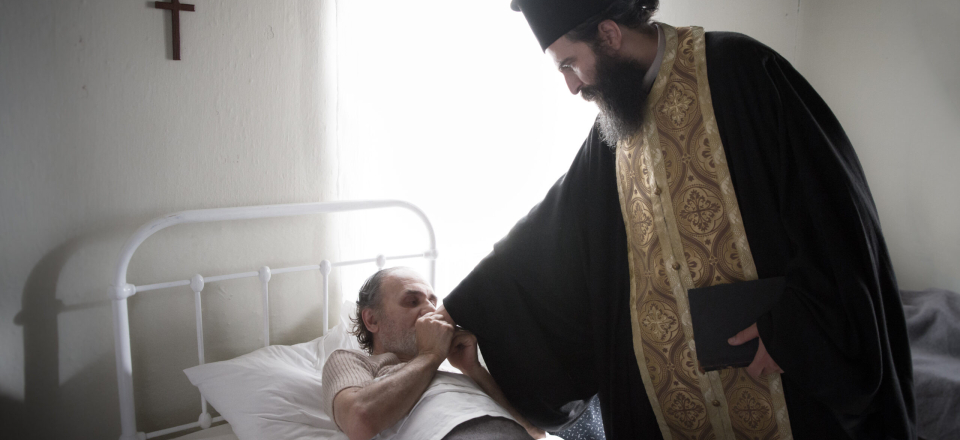 Greece 2021
Selection :
Best Of Europe 2021
Director:
Yelena Popovic
Genre:
drama, biography
Cast:
Aris Servetalis, Mickey Rourke, Alexander Petrov, Tonia Sotiropoulou, Christos Loulis, Manos Gavras, Giannis Stankoglou, Babis Hawk Konstantinou
The life of St. Nektarios of Aegina was one of persecution and prosecution. He was a priest of the common people, his humbleness provoked the proud Orthodox clergy and so he was slandered after his loyalty aroused their suspicions. Despite the fact that he was exiled from the church and from Egypt, the parishioners continued to adore him – faith in God was the best defence throughout his life. Unlike his superiors, who had only power and worldly honours in mind, Nektarios cared for the poor, taught the villagers to read and write, inspired young men to enter the priesthood by his example, wrote books – his preaching attracted people closer to faith. Despite the efforts of those who wanted him discredited, St. Nektarios grounded a monastery on Aegina, a desolate island, which to this day represents a beacon for pilgrims. Even in his last moments on Earth he was helping others: on his deathbed he handed his undershirt to a paralyzed man in a hospital bed next to his, after which the man got up and found the ability to walk.
Back to...