Daniela Weber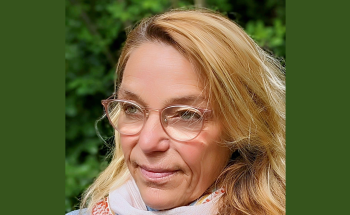 Daniela Weber was in born 1961 in Wiesbaden, Germany. From 1969 till 1979 she worked as modern dance trainer at Kammerballett Wiesbaden. From 1981 to 1990 she studied Science of Communication (with focus on journalism, later film), Science of Theatre and French/Italian at Johannes von Gutenberg Universität Mainz and Freie Universität Berlin. She started her professional career by writing and directing super 8 mm short films. Then she worked as a choreographer and director of an indie theatre musicals and dance performances, and from 1989 till 1991 at the protocol office of the Berlin International Film Festival (Berlinale), and from 1991 to 1992 as a unit manager at the dubbing company Deutsche Synchron Berlin. Since end of 1992 she has been working in the Programme Organisation of the Berlinale (Co-Ordination of the entire selection process and screenings, with focus on Competition and Special; programming the selected films (competition/specials). Between the Festival editions, until 2008 she wrote, as a freelancer, articles on cultural topics for El Economista (Mexico) and Ethnotrade (Germany).
Eran Kolirin
Eran Kolirin is the director and screenwriter of the full length feature films The Band's Visit, The Exchange, Beyond the Mountains and Hills, and Let It Be Morning. His cinema directorial debut, The Band's Visit, won him worldwide critical acclaim and over 50 prestigious awards around the globe. The movie was later adapted into a hit Broadway musical that swept the Tony Awards, winning ten awards. His second feature film. The Exchange, was selected for the 68th Venice Competition and received several prizes worldwide including the FIPRESCI Prize at the San Francisco International Film Festival and best actor award in Haifa International film festival. His third film, Beyond the Mountains and Hills, premiered at Cannes Un Certain Regard 2016 and was released to critical acclaim. Kolirin's latest film, Let It Be Morning, swept the 2021 Ophir Awards, becoming the Israeli official entry for the Oscars, winning Best Picture, Best Director, Best Screenplay and multiple acting awards
Milorad Milinković
Milorad Milinković, screenwriter and director, was born in 1965 in Belgrade. He graduated from the Academy of Arts in Novi Sad, department of directing, in 1991. He worked as a screenwriter and director on films such as Satan Panonski (documentary, 1991) Frozen Stiff (2002); Obituary for Escobar (2008) Zduhac Means Adventure (2011), Front Page Migets (2018). He wrote scripts for many popular TV series, some of which he directed are Parallel Worlds (1994-95); Penal Space (2002-2003); Crni Gruja 2 (2004); Dangube! (2005) Zduhac Means Adventure (2012); Surreal Television (2013), Deutsche Kafe (2016), Složna Braća Next Generation (2 seasons). He is the author of several novels and has also worked for the theater, radio and has directed over 100 video for almost all the most important music performers in the area, as well as many hours of various TV programs. He likes to put some of his own music in the films...
Nana Janelidze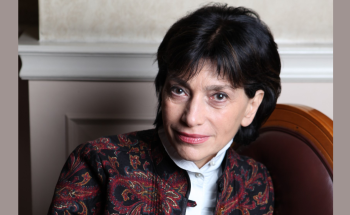 Nana Janelidze is a scriptwriter, film and stage director. She acted as a writer, music compiler and second director of the film Repentance (1986), directed by Tengiz Abuladze, premiered at the 1987 Cannes Film Festival, winning the Grand Prix, the FIPRESCI Prize and the Prize of the Ecumenical Jury. She is the holder of two Nika Awards (of the Russian Academy of Cinema Arts and Science): for Best Script for the film Repentance (1987), and for Best Foreign Film for the film Will there be a Theatre up there?! (Directed by Nana Janelidze, 2011). She is a laureate of the State Prize of Georgia, as well as Iakob Gogebashvili prize for the film Lullaby (1994). She has worked as a playwright and stage director at the theatre and directed her own plays. In 1999 Nana Janelidze established her own production company N&N Studio. She is the author of the books about famous Georgian filmmakers: Tengiz Abuladze – Reflections, Rezo Chkheidze – On the High Road of Film. Nana Janelidze held the position of the Director of the Georgian National Film Centre (GNFC) from 2013 till 2016. She went on directing movies like Imagery of the Dry Bridge (short); Christmas Gift (short); The Knights of Georgian Chant (documentary-fiction fim); Will there be a Theatre up there?!. Her last film is Liza, Go On.
Tito Rodríguez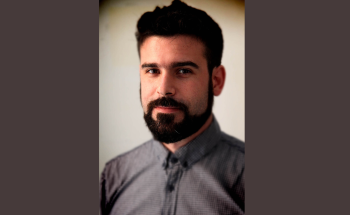 Tito Rodríguez (Barcelona, 1983), is currently Director of Seville European Film Festival (SEFF), an event taking place every year during the first half of November, that aims to promote and disseminate the most fresh and innovative European cinema, as well as bringing together film talent, specialised journalists and professionals from the sector both from Spain and the rest of the continent.
Between 2019 and 2023, he was Deputy Director of Marketing at the Spanish Institute of Cinematography and Audiovisual Arts - ICAA (Ministry of Culture and Sports) in charge of the фestival and market strategy for Spanish film promotion, international cooperation network, national partnerships, PR and Communication, among other functions. During this period of time, he was also member of the Board of Directors of San Sebastian Film Festival, representative of Spain in the European Film Promotion (EFP), member of the Board of Patrons / Patronage of Sitges – Festival de Cinéma Fantastic de Catalunya and member of the Board of Patrons / Patronage of the MEDIA Office in Spain.