Ingrid Beerbaum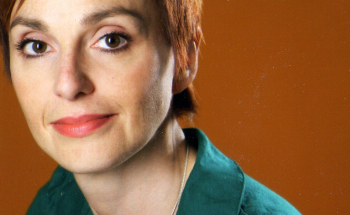 Ingrid Beerbaum worked after her graduation from university in different fields of cultural journalism for radio, TV and newspapers in Berlin. Specialised in cinema, she now mostly works as a film critic for several online magazines and as moderator at several film festivals in Germany. Her special focus are documentaries and the Eastern European cinema, in general. She also is a regular visitor of festivals and served in many juries, such as Berlin International Film Festival (Berlinale), Cottbus International Film Festival or Krakow Film Festival. Besides that, she is the programmer of the juried Documentary Competition of Oscar-qualifying "interfilm - International Short Film Festival" in Berlin.
Sunchica Unevska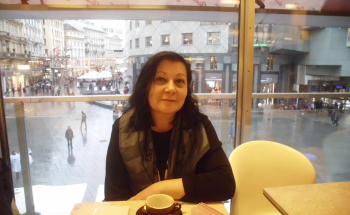 Sunchica Unevska is a journalist and film critic, who has worked in many media from 1989 until today, covering all current topics in culture, as well as social issues, starting with the daily newspaper "Republika", where she worked in the Cultural section, then in the agency "Makpress", then as a journalist-freelancer in the political weekly "Pulse". In the early 1990s, she began writing for the film theory, history and culture magazine "Kinopis", then for the "Cultural Life", magazine for culture, arts, film and social affairs, for the "Macedonian Review" a magazine for history, culture and literature, as well as for the electronic magazine "Flash".
From 1999 to 2016 she worked for the daily newspaper "Utrinski Vesnik", with a huge number of interviews with domestic and foreign authors, and film and theater reviews and regularly reports from major film festivals around the world, including the largest, Venice, Cannes and Berlin. As a longtime representative of North Macedonia in the International Association of Film Critics "Fipresci", she has participated in several international film festival juries around the world, including: Bratislava, Cairo, Motovun, Valladolid, Istanbul, Sofia, Tallinn, Berlin, Vienna and others.
Since 2015 she has published four books dedicated to the film and since 2016, she is the founder and editor of the first and only monthly film magazine in Macedonia, FILM PLUS (FILM+).
Michele Sancisi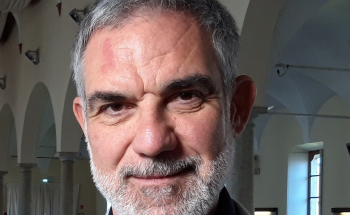 Michele Sancisi was born near Rimini in 1963, and graduated in Literature with specialization in entertainment. He started his career in the eighties at Santarcangelo Theatre Festival. He moved to Milan where he worked at the press office of Piccolo Teatro, and wrote for the magazine "Spettacoli a Milano". Since 1992 he has joined the company Tele+, first TV about cinema in Italy, which became Sky Italy in 2003, working as a journalist and author on several TV programs about cinema and show business.
He is a member of SNCCI (National Union of Italian Film Critics), he has written for several newspapers and magazines ("Il Messaggero"; "Jam"; "FilmTV") and was director of "Bealux". Sancisi has been a consultant to the Municipality of Milan for cultural activities, organizing film events and exhibitions. So far, he has been member of several juries in Italy and Europe, and he's programmer for "Visioni dal Mondo" Doc Festival in Milan.