Biography
Back to...
Radoslav Zelenović
director of the Festival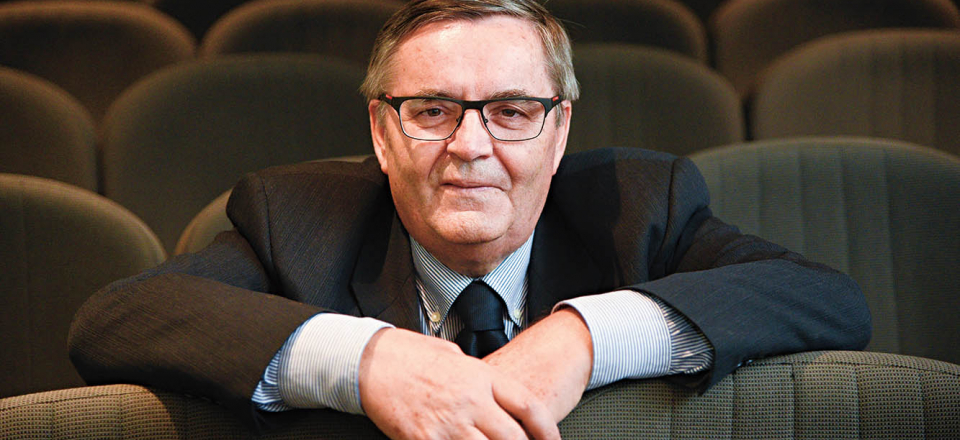 Radoslav Zelenović (born in Kosovska Mitrovica, 1948) is a former editor of the RTS Film Editorial Office and a former director of the Yugoslav Fim Archive for 24 years until 2016. From October 1, 2017, he was the manager of the Audio Visual Archive and the Center for digitization of the Serbian Academy of Sciences and Arts.
He finished elementary school in Kosovo Polje, high school in Peć and Priština. He began his studies at the Faculty of Philosophy in Priština (Serbo-Croatian language, general linguistics and Yugoslav literature), and graduated in 1971, at the Faculty of Philology in Belgrade.
During his studies, he was a member of the amateur film club of the Belgrade Youth Center, for which he directed several films. He began his professional career in 1971 as the editor of the Belgrade Youth Center Film Program where he remained until 1979. That year, he was elected editor of Television Belgrade Film Editorial Board. He remained in that position until 1992.
He was elected director of the Yugoslav Film Archive from 1992 till 2016.
He actively participated in the founding of film events such as FEST, the Short Film Festival, the Sopot Film Festival, the Film Screenplay Festival in Vrnjačka Banja. He is the founder and director of the European Film Festival Palić. He has been the founder and editor-in-chief of YU VIDEO magazine since 1982, dealing with video and digitization issues. He is the author of many programs that have helped promote and popularize Serbian cinema at home and abroad.
He was a professor of film history at Braća Karić Faculty of Arts. Member of the Serbian Commission for UNESCO. In 2012, he was elected a member of the European Film Academy.
Awards and recognitions (selection)
2012 City of Belgrade Award, for long-term work and lasting contribution to the development of the City of Belgrade and for preserving the recognizable success of the Yugoslav Film Archive and the reputation of this institution in the world.
2013 Sretenje Order of the third degree, for special merits in the field of film art, by the decision of the President of the Republic.
2013 Recognition of the White Dove, for the promotion of humanistic values that Nikola Tesla advocated during his life, recognizable in contemporary personalities. The award was assigned by the "Tesla Global Forum".
2014 Ordre des Arts et des Lettres, for great dedication and action for cultural and artistic relations between France and Serbia, especially in the field of film.
2019 Vuk Award by the Cultural and Educational Association of Serbia, for special results in creative work on the spread of culture, education and science in Serbia and in the Serbian cultural space.
Back to...