Biography
Back to...
Julia Sinkevych
programmer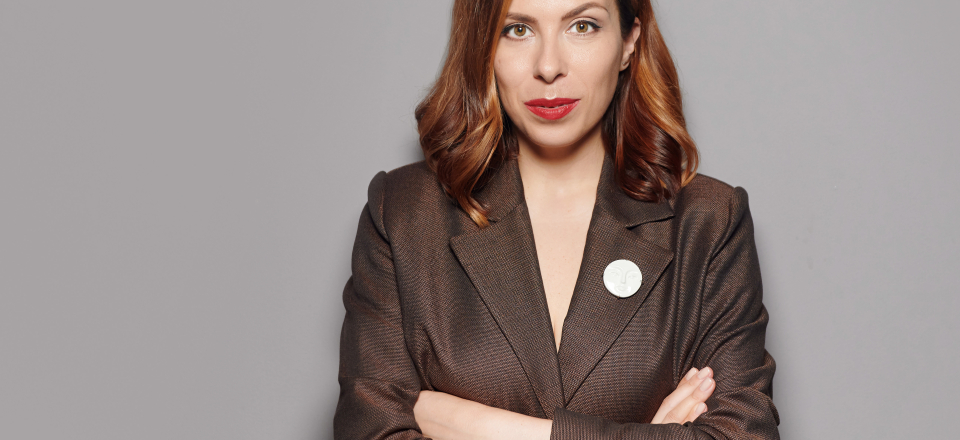 Julia Sinkevych is a film producer, programmer, consultant, co-founder and member of Supervisory Board of Ukrainian Film Academy, member of Supervisory board of Ukrainian Institute, member of European Film Academy, founder of JS Films LLC.
For the past 10 years Julia was working as general producer of Odesa International Film Festival. Working previously for several years for distribution and production company Arthouse Traffic Julia was in charge of festival promotion of the selection of short films "Angry Ukrainians" and feature films produced by the company as well.
Over the years, she established a network of professional contacts in cultural and audiovisual sectors in Ukraine and abroad. She often acts as an expert at Ukrainian State film agency and Ukrainian Cultural Foundation.
As film producer Julia has also co-produced a documentary film "Close relations" by Vitaliy Mansky and "Heatsingers" by Nadia Parfan. Currently Julia Sinkevych is finishing feature film "Lucky girl" by Marysia Nikitiuk and develops film "Lesya" by Nana Janelidze.
The most prominent cultural events Julia Sinkevych has been involved in are International Music Festival The Koktebel Jazz Festival, International Festival of Contemporary Arts GOGOLFEST, Odesa International Film Festival.
Julia Sinkevych graduated from the National University of Kyiv-Mohyla Academy, faculty of law and holds an MA in film production of Kyiv University of Theatre, Film and Television. Also studied at Kyiv Music Academy of P. Tchaikovsky, voice department and was selected to take part in SOFA program (School of film agents, Poland-Germany).
Back to...