Biography
Back to...
Igor M. Toholj
programmer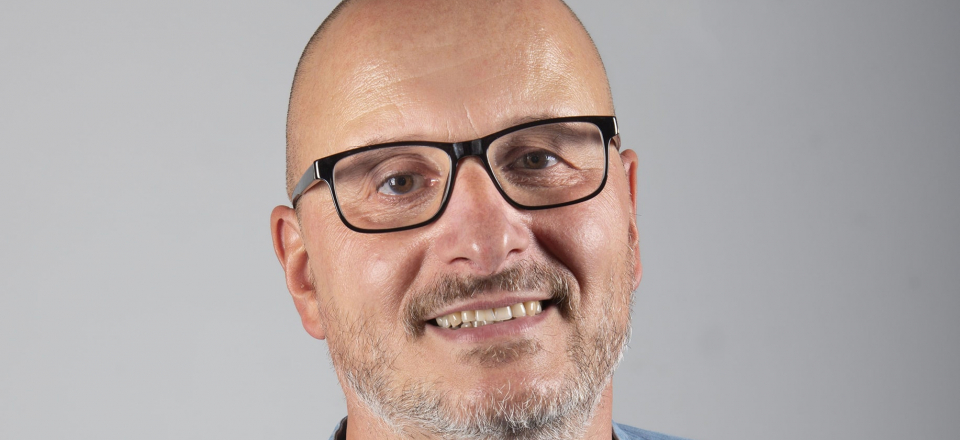 Igor M. Toholj, born in 1968 in Belgrade, Yugoslavia, now Serbia.
Studied Sociology at the Faculty of Philosophy in Belgrade, graduated from FDU.
Eco Dox and New European Documentaries programmer at EFF Palić.
-Documentary and experimental filmmaker, critic and programmer.
For his documentaries and experimental films, he has been awarded at film festivals.
-Some were shown on national TV- RTS, as well as in various authorial and national retrospectives in the country and abroad.
-His experimental film DEATH OF A METALLOSAURUS was screened during the largest retrospective of the Experimental Film of Eastern Europe 1960-90 at the National Gallery of Art in Washington DC, USA, 2014 and Brooklyn Academy, New York, USA 2015.
https://www.nga.gov/features/experimental-cinema-in-eastern-europe.html
-Scholar of the Goethe Institute at the Berlinale for film experts.
-Scholar of the Italian Institute of Culture at the Dante Alighieri University, Reggio Calabria.
-Founder of the independent film production Zero in Belgrade.
-Publishes articles on the aesthetics, criticism and history of film in the film magazines Filaž and the web magazine Camera Lucida. So far, he has prepared a dozen editions in the field of film aesthetics.
-Regular member of the Board of Screenwriters and Directors of Documentary, Short and Animated Film of the Academy of Film Arts and Sciences - AFUN
-Co-author and coordinator of the International Conference The Future of European Film in the Light of Gender Equality from the Perspective of Young Filmmakers, supported by Eurimages.
- Regular member of the Association DOK Serbia
-Co-founder of the Art Association Kinetik Kolektiv from Belgrade.
-Program director of the International Festival of Music Documentary Films D'N'R - Dok'n'Ritam, Belgrade.
-Artistic director of the International Documentary Film Festival DOK #.
-Selector and moderator of program for IPA project Filmy, Open University, Subotica.
Selected filmography:
2020. HAVANA DREAMS
2019. TRANSPOSITION
2018. WITNESS
2018. SAFE JOB
2018. TRANSFIGURATION
2016. THE MAN WHO ATE HIMSELF
2013. WHAT IS MISSING IN THIS PICTURE?
2008. BREAKPOINT
2005. THREE HATS
2003. CINEMA ARCHAIC: THE LAST TOUR
1999. BANGLA BORČA
1989. DEATH OF METALOSAURUS
Back to...