Back to...
CAPTIVES
FOGLYOK
Eurocinema, Subotica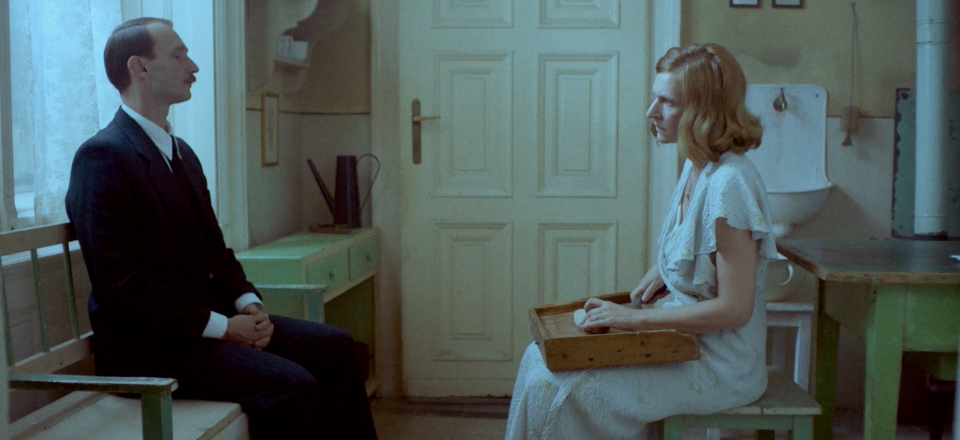 Hungary 2019
Selection :
New Hungarian Film
Director:
Deák Kristóf
Writer:
Vörös András
Genre:
Drama
Cast:
Szamosi Zsófia, Fekete Ernő, Sodró Eliza, Porogi Ádám, Molnár Levente, Lengyel Ferenc, Jászberényi Gábor, Kardos Róbert, Csőre Gábor, Vasvári Emese
Cinematography:
Francisco Gózon
Editing:
Csillag Mano
Costume designer:
Sinkovics Judit
Soundtrack:
Balázs Ádám
Production:
Filmfabriq Kft.
Producer:
Dreissiger László, Osváth Gábor
Filmography:
2018 Best Games Ever (short) 2016 Sing (live action short film - Academy Award winner in 2017) 2012 Losing It (short) 2012 The Boss (short)
Festivals:
2019 International Film Festival of India
Awards:
2020 Hungarian Film Critics Awards – Film Critics Awards 2020 Hungarian Film Week – Best TV Film Best Actor in TV Film Best Actress, Best Cinematography for TV Film Best Director Best Make up Best Music for TV Film Best Production Design Best Sound for TV Film
Early 1950s, Hungary. An unlikely-yet-true story about an ordinary family that becomes trapped in their own flat by the government's secret police, for no clear reason whatsoever. As days go by, more and more people arrive, and all become captives in this apartment...
Back to...