Archived
Back to...
VALAN – VALLEY OF ANGELS, Béla Bagota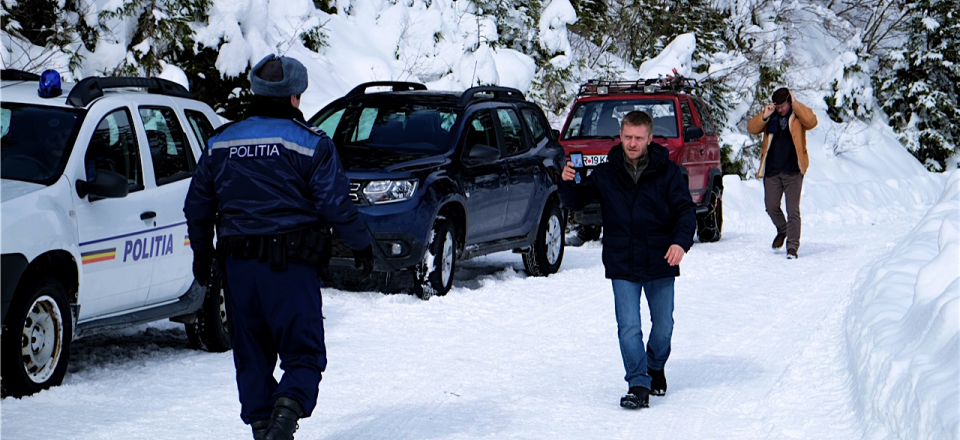 The debut feature film by Béla Bagota is a savage tale about the darkness of the modern world. Peti is a crusading big city cop who works sex trafficking, in part because of the unsolved disappearance of his sister when they were kids. His newest case brings him home to the small town of Valan, where he quickly realises that the place is rotten to the core, and the ills of society hit closer than he could have imagined.
There is an oppressive sadness to this film and a pallor that hangs over the visuals. Consider it almost like a Hungarian-Romanian channeling of David Fincher's Seven. There is not a woman in the film who is not abused in one way or another, or who is not depicted as mentally, emotionally or spiritually broken. And it is all because of the predatory men in society, who see women as their property to be traded or sold, or worse. The church also takes a heavy amount of critique in this film, for peddling a redemptive narrative that only serves to obscure the true intents and nature of men.
For all of its captivating moody atmosphere the film ultimately succumbs to a formulaic structure of revelation. Is the drunken police chief the guilty party? The church pastor? The local gangster? The soft-spoken uncle? As we slowly close in on the truth it becomes clear that all have a role to play in maintaining the status quo. Valan of course could be in any country, anywhere. That is the true tragedy. And that it takes one dedicated soul to intervene and change things is somehow less a victory and more a desperate plea for sustained care and engagement. Because when Peti leaves and returns to his big city job, the societal inequities will remain, which do no small part to provoke the malfeasance that rots weak people to the core.
In the middle of the film when Peti bursts into a home and saves a woman from poisoning herself her cruel husband offers him a beer in gratitude. Peti, in disbelief, asks if he does not want to accompany her to the hospital. His response: "They'll just pump her stomach. I'll pick her up tomorrow." Of course he doesn't. And if that is as bad as your day gets in the town of Valan, consider yourself fortunate.
Back to...