Archived
Back to...
"Sweat" Critique, Magnus von Horn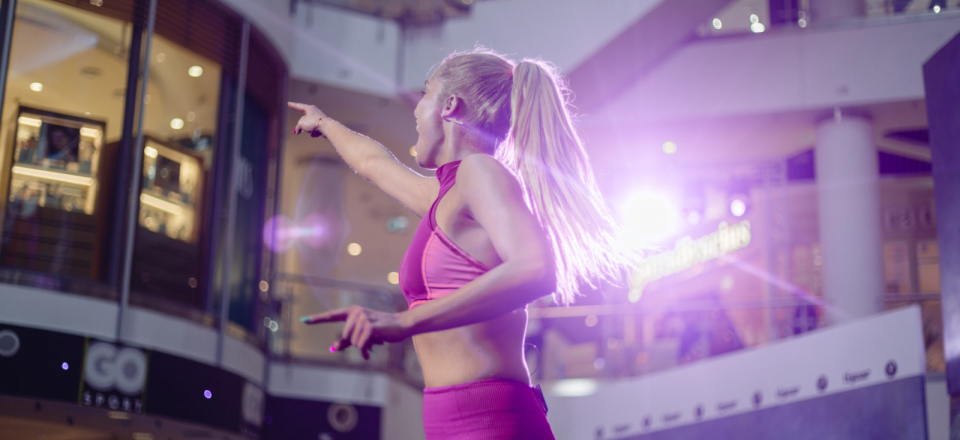 "Sweat" Critique
Magnus von Horn, who in 2015 came out as an award-winning debutant with "The Here After", reappears with the Polish-Swedish co-production "Sweat", premiered this year at Palić. It is a film, set in a contemporary hour. In it, the director gives us a reflection of current generations brought-up as trendsetters and influencers, and older ones being lost in those same social shackles. Simultaneously, the film shows us the gist of social networks comprehended from a one-person point of view. Our protagonist is no less but a fitness trainer, influencer, and present-day Barbie who is greatly presented by actress Magdalena Kolesnik. With the director being a screenwriter as well, we get an intimate look at the three days in-the-life of our protagonist, with the help of jump-cuts and close-ups. The intimacy is also a schlagwort of sorts, reminding us of the film's main point – the inability to build deep relationships, as a consequence of over-exposure on social media, making us shrink in real life. As said, the film follows three days of a fitness instructor Sylwia Zajac's life, during which she holds two major public workouts, first at the mall, then, as a career-peak – on national television. We follow five threads in Sylwia's day-to-day life, the main one being an encounter with her stalker Rysiek (Tomasz Orpinski), a middle-aged fattie, who masturbates to Sylwia then sends apologies through Instagram. All in all, the director stresses how 600 000 people are following Sylwia but no one really knows the nature of her stalker situation, making us conclude how the audience is given the task of perceiving prejudices about public figures, therefore experiencing "Sweat" as a testimony of a girl who has it all but lacks fulfillment. Near the end, Sylwia stresses on national television how she sheds her tears online for people to see her true self, making the entirety of her life only an online story. While trying to expose the real idea of this film, we come to notice that there is, perhaps, too little space for other characters and too much for Sylwia. In this sense, all other characters lack more than one basic trait. Not for a moment do we get Sylwia from an angle different than her own.
Director presents us a modern Barbie as a lonely, unfulfilled person, answering former preconceptions. A deficiency we can blame the director for, is his resistance to suspense in key moments, robbing us of a chance to, figuratively, break a sweat. What could have been intense moments, are only Sylwia's contemplations regarding the stalker, in which we find it unclear whether she got rid of him by taking him to the hospital, or if this is only the start of their interaction. However, Rysiek doesn't seem to matter anymore. Some light should have been cast on that thread since because of its three-day-structure, the film fails to cope with what we as an audience can extract from it other than one experience more for Sylwia.
Ružica Anja Tadić, participant, Film critics' workshop
Back to...