News
Back to...
Petrov's Flu by Kirill Serebrennikov and Copilot by Anne Zohra Berrached tomorrow on the program of the European Film Festival Palić
20.07.2021.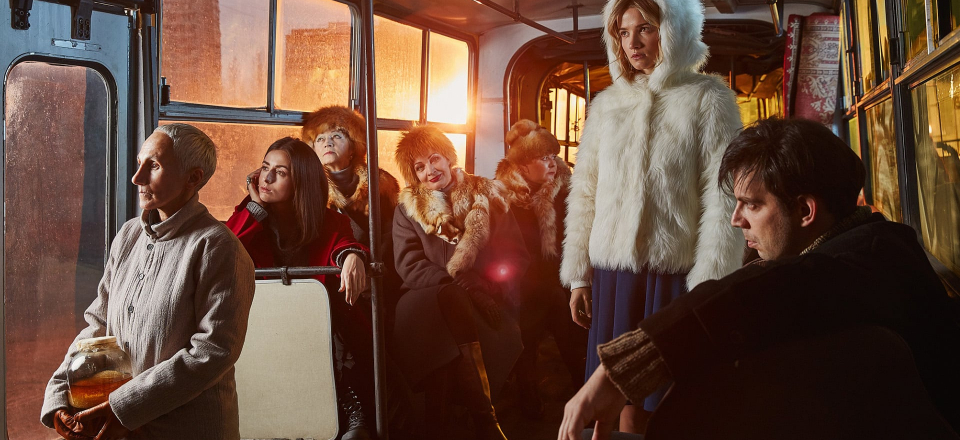 On the fifth day of the Festival, on Wednesday, July 21, at the Summer Stage in Palić, the Main Competition Program at 9 pm presents Petrov's Flu by Kirill Serebrennikov, and Copilot by German director Anne Zohra Berrached at 11 pm.
Petrov's Flu depicts a day in the life of a comic book artist and his family in post-Soviet Russia. While suffering from the flu, Petrov is carried by his friend on a long walk, drifting in and out of fantasy and reality. In the Copilot, Asli and Saeed get to know each other while spinning bottles at a student party. Asli is fascinated by Saeed's charisma and self-confidence. The two students marry secretly even though Asli's mother is against the relationship. But, after a while Saeed disappears. His decision changes Asli's life – before it shakes the whole world.
Parallels and Encounters program presents films The Island Within by Ru Hasanov from Azerbaijan (5 pm) and What Do We See When We Look At The Sky? by Georgian director Alexandre Koberidze (19h). Screenings take place at the Abazia cinema in Palić.
The Island Within is a true story, inspired by emotionally and physically abused chess grandmaster who escapes to an island populated by feral horses and one human inhabitant. What do we see when we look at the sky? talks about a chance of encounter on a street corner and falling in love at first sight.
Slovenia in Focus program presents a short documentary History of Cycling by Karpo A. Godina, in the Eurocinema in Subotica at 5 pm, followed by a feature film My Last Year as a Loser directed by Urša Menart, about art historian in the late twenties, who fights for independence and dignity in the urban milieu of unemployment and overseas migrations.
As part of the New Hungarian Film section, film Toxikoma directed by Herendi Gábor is on the program at the Eurocinema in Subotica at 7 pm. This is the story of a clash between two egos - a young drug addict and a respected psychiatrist, whose conversations turn into a kind of competition.
New European Documentaries program, at 7 pm at the Art Cinema Lifka in Subotica, presents Antigone - how dare we! by Slovenian director Jani Sever. It is a kind of a political essay on European democracy today. At the same location, Eco Dox section from 5 pm, presents film Lobster Soup by Spanish directors Pepe Andreu and Rafa Molés. In the Abazia cinema in Palić, the audience will be able to watch five films from the EFA shorts selection at 3 pm, and a special screening of the documentary-feature film Seven Thousand Souls by Sanjin Mirić scheduled for 9 pm, is about suffering of Serbian and Russian soldiers and interned civilians in Austro-Hungarian camps on the territory of today's Czech Republic. Young Spirit of Europe program presents six short films at the same place at 10 pm.
International Festival of Children's and Youth Animated Film - MultiMost Fest presents six films at the Open University's Film Club in Subotica at 6 pm as special screenings.
Back to...