News
Back to...
KILL IT AND LEAVE THIS TOWN THE BEST FILM IN PARALLELS AND ENCOUNTERS
18.09.2020.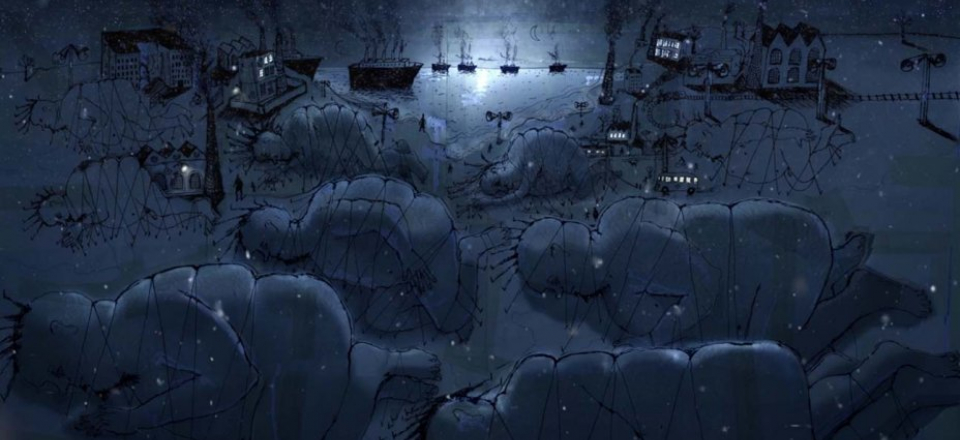 DECISION OF THE INTERNATIONAL JURY OF CRITICS FOR COMPETITION PROGRAM PARALLELS AND ENCOUNTERS
The International Jury of Critics of the 27th European Film Festival Palić held at Palić, Subotica, Serbia, 12th – 18th September 2020, composed of: film critic Jelena Đurović (Serbia), jury president, film critic Greg de Cuir Jr (USA) and film critic Zoran Janković (Serbia), the members, after viewing 10 films from competition program Parallels and Encounters made the unanimous decision:
CRITICS JURY AWARD goes to KILL IT AND LEAVE THIS TOWN by Mariusz Wilczyński.
"There is boldness in the winning film, not just in the way the director uses low-fi animation techniques but also in the willingness to abandon rational linearity. Like the fish and human bodies he depicts being selected, cut, and organized, the director here offers his own body and soul as artistic material. Mariusz Wilczyński just might belong to that lofty Łódź, Poland tradition of Andrej Wajda and Roman Polanski. With this, his debut feature film, he has passed his first public test with a triumph that promises more unique treasures to come. The International Critics Jury awards Best Film in the Parallels and Encounters program to KILL IT AND LEAVE THIS TOWN, directed by Mariusz Wilczyński."
Back to...