Back to...
WHAT DO WE SEE WHEN WE LOOK AT THE SKY?
RAS VKHEDAVT, RODESAC CAS VUKUREBT?
Abazija Cinema, Palić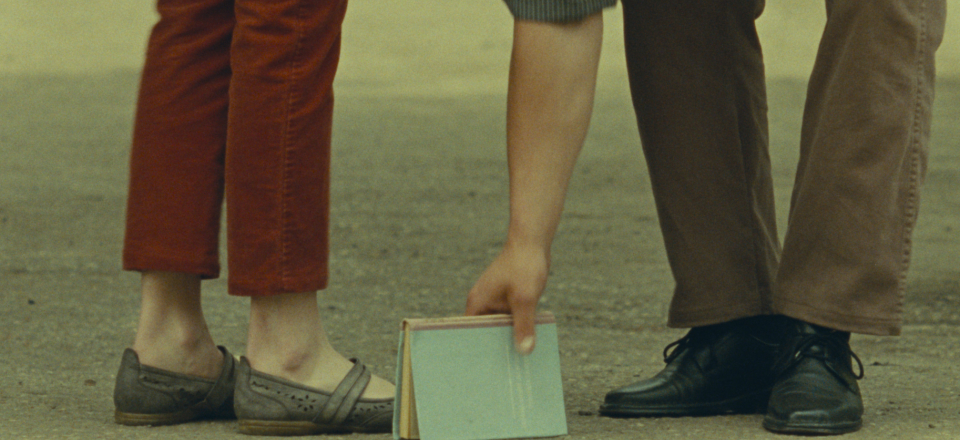 Germany, Georgia 2020
Selection :
Parallels and Encounters
Director:
Alexandre Koberidze
Writer:
Alexandre Koberidze
Genre:
drama
Cast:
Giorgi Bochorishvili, Ani Karseladze, Oliko Barbakadze, Giorgi Ambroladze, Vakhtang Panchulidze, Sofio Tchanishvili, Irina Chelidze, David Koberidze, Sofio Sharashidze
Cinematography:
Faraz Fesharaki
Editing:
Alexandre Koberidze
Production Designer:
Maka Jebirashvili
Costume designer:
Nino Zautashvili
Make up:
Lana Amoeva
Soundtrack:
Giorgi Koberidze
Sound:
Giorgi Koberidze
Production:
German Film and Television Academy Berlin (DFFB) Co-Production: Sakdoc Film (Tiflis), New Matters Film (Leipzig, Berlin)
Producer:
Mariam Shatberashvili Co-Producers: Ketevan Kipiani, Anna Dziapshipa, Luise Hauschild
Filmography:
2018 Linger on Some Pale Blue Dot 2017 Let the Summer Never Come Again 2017 The Perfect Spectator 2015 Colophon 2014 Looking Back Is Grace
Festivals:
2021 Berlinale - competition program (World Premiere)
A chance encounter on a street corner has Lisa and Giorgi fall in love at first sight, but an evil spell is cast on them. Will they ever meet again?
Back to...