Back to...
THE DUKE
THE DUKE
Summer stage, Palić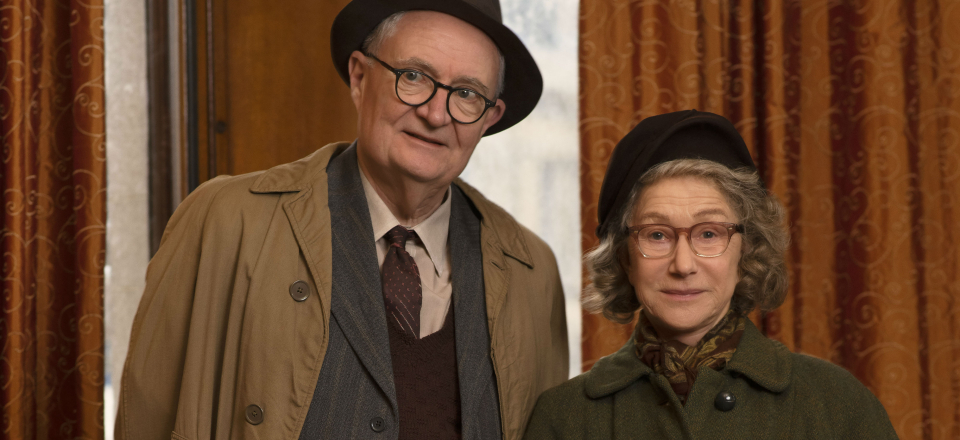 United Kingdom 2020
Selection :
Official Selection
Director:
Roger Michell
Writer:
Richard Bean, Clive Coleman
Genre:
comedy, drama
Cast:
Jim Broadbent, Helen Mirren, Matthew Goode, Anna Maxwell Martin, Fionn Whitehead, Charlotte Spencer
Cinematography:
Mike Eley
Editing:
Kristina Hetherington
Production Designer:
Kristian Milsted
Costume designer:
Dinah Collin
Soundtrack:
George Fenton
Sound:
Denny Sheehan
Production:
Neon Films, Pathe UK, Ingenious Media, Screen Yorkshire, Great Bison Productions
Producer:
Nicky Bentham
Filmography:
2019 Blackbird 2018 Nothing Like a Dame 2017 My Cousin Rachel 2013 Le Week-end 2012 Hyde Park on Hudson 2010 Morning Glory 2006 Venus 2004 Enduring Love 2003 The Mother 2002 Changing Lanes 1999 Notting Hill 1998 Titanic Town 1996 My Night with Reg 1995 Persuasion (TV)
Festivals:
2020 Venice Film Festival (out of competition)
In 1961, Kempton Bunton, a 60 year old taxi driver, steals Goya's portrait of the Duke of Wellington from the National Gallery in London. He would return the painting on condition that the government invested more in care for the elderly.
Back to...