Back to...
SICK OF MYSELF
SYK PIKE
Summer stage, Palić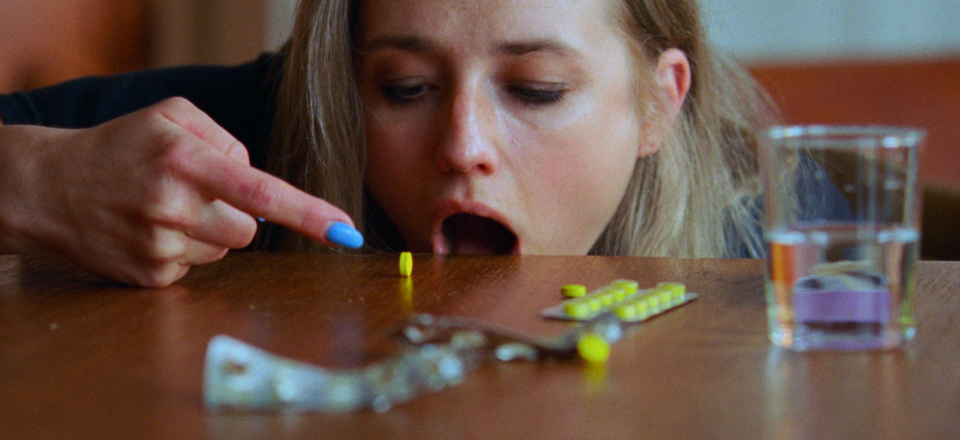 Norway, Sweden 2022
Selection :
Official Selection
Director:
Kristoffer Borgli
Writer:
Kristoffer Borgli
Genre:
Dark Comedy
Cast:
Kristine Kujath Thorp, Eirik Sæther, Fanny Vaager, Fredrik Stenberg Ditlev, Simonsen, Sarah Francesca Brænne
Cinematography:
Benjamin Loeb
Editing:
Kristoffer Borgli
Production Designer:
Henrik Svensson
Costume designer:
Jostein Wålengen
Sound:
Turns
Production:
OSLO PICTURES, GARAGEFILM International AB – Sweden, FILM I VÄST - Sweden
Producer:
Andrea Berentsen Ottmar, Dyveke Bjørkly Graver
Filmography:
2021 Eer 2020 Former Cult Member Hears Music for the First Time 2020 Softcore 2018 A Place We Call Reality 2017 DRIB 2012 Whateverest
Festivals:
2022 Cannes Film Festival (Un Certain Regard)
Signe and Thomas are in an unhealthy, competitive relationship that takes a vicious turn when Thomas suddenly breaks through as a contemporary artist. In response, Signe makes a desperate attempt to regain her status by creating a new persona hell-bent on attracting attention and sympathy.
Back to...