Back to...
MATER
Abazija Cinema, Palić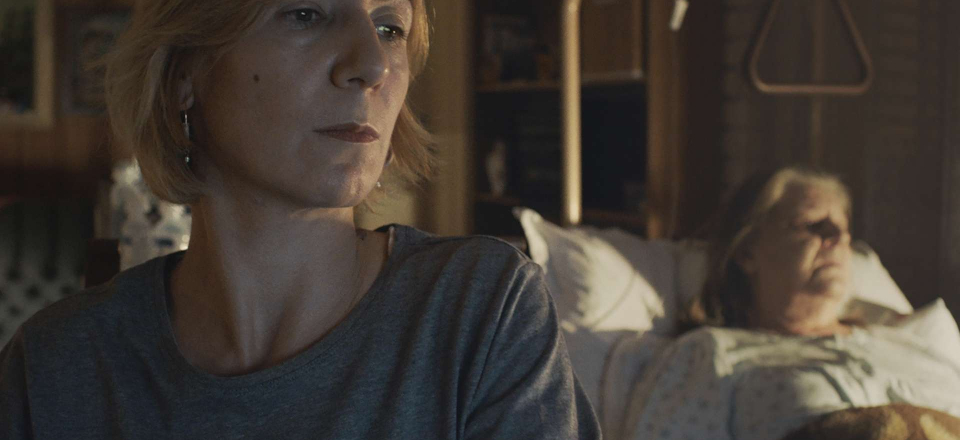 Croatia, Serbia, France, Bosnia and Herzegovina 2019
Selection :
Parallels and Encounters
Director:
Jure Pavlović
Writer:
Jure Pavlović
Genre:
drama
Cast:
Daria Lorenci Flatz, Nevena Rošić, Vera Zima, Anka Vučković, Marijo Jurković
Cinematography:
Jana Plećaš
Editing:
Dragan von Petrović, Jure Pavlović
Production:
Sekvenca
Producer:
Bojan Kanjera, Biljana Tutorov, Jure Pavlović
Filmography:
2015 Piknik (short) ; 2012 Kišobran (short); 2010 Pola ure za baku (short)
Festivals:
2020 66. Taormina Film Festival – Best actress (Daria Lorenci Flatz); 2020 Festival mediteranskog filma Split; 2020 FEST Beograd - Nagrada "Nebojša Đukelić" za najbolji film regiona; 2020 Vilnius International Film Festival; 2019 Tallinn Black Nights Film Festival
Jasna, a Croatian ex-pat, returns to her hometown to take care of her dying mother. But even when lying bedridden, her mother's immobile body still radiates daunting authority over those who surround her. As days go by, Jasna gets tangled in the web of grudges that she was desperately trying to escape. Will she finally confront her mother or lose herself in her smothering embrace?
Back to...