Back to...
DAU. NATASHA
DAU. NATASHA
Eurocinema, Subotica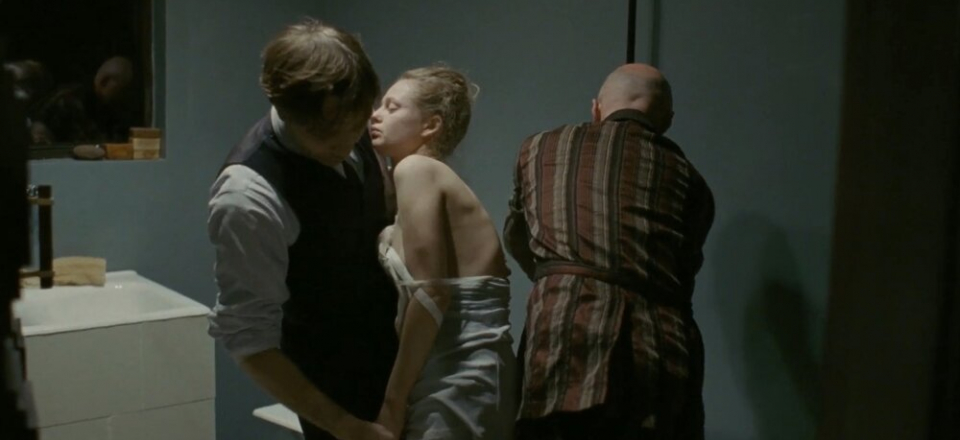 Germany, Ukraine, United Kingdom, Russian Federation 2020
Selection :
Official Selection
Director:
Ilya Khrzhanovskiy, Jekaterina Oertel
Writer:
Ilya Khrzhanovskiy, Jekaterina Oertel
Genre:
drama
Cast:
Natasha Berezhnaya, Vladimir Azhippo, Olga Shkabarnya, Luc Bigé, Alexey Blinov
Cinematography:
Jürgen Jürges
Editing:
Brand Thumim
Production Designer:
Denis Shibanov
Costume designer:
Irina Tsvetkova, Lyubov Mingazitinova, Elena Bekritskaya, Olga Bekritskaya
Soundtrack:
Stefan Smith, Rob Walker
Sound:
Maksim Demydenko, Borys Peter
Production:
Phenomen Berlin Filmproduktion, Berlin, Germany
Producer:
Sergey Adoniev
Filmography:
2020 DAU. Nora Son; 2020 DAU. Conformists; 2020 DAU. Tri diya; 2019 Dau; 2004 4; 1999 Ostanovka
Festivals:
2020 Berlinale – Silver Bear for Outstanding Artistic Contribution (Jürgen Jürges)
Natasha works in the canteen of a secret Soviet research institute. She drinks a lot, likes to talk about love, all of this leading to an affair. State security intervenes. A tale of violence that is as radical as it is provocative.
Back to...