Back to...
BRANKA
BRANKA
Abazija Cinema, Palić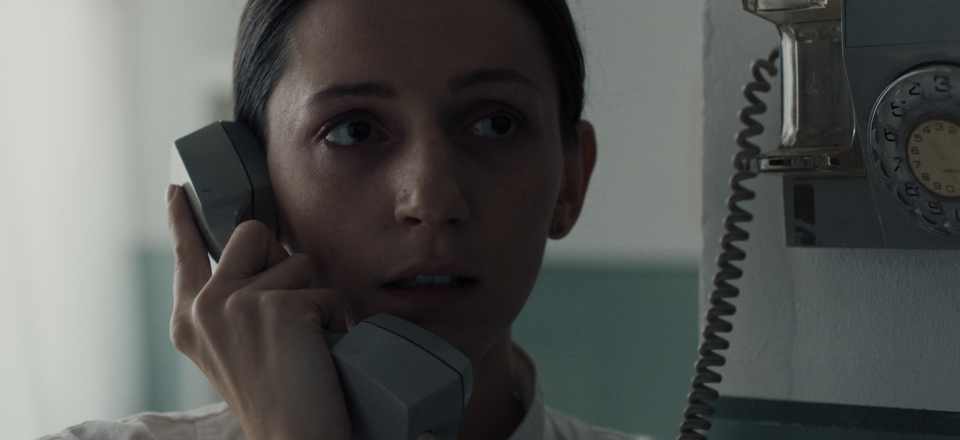 Hungary 2021
Selection :
Parallels and Encounters
Director:
K. Kovács Ákos
Writer:
K. Kovács Ákos, Tamás Oláh
Genre:
drama
Cast:
Dina Mušanović, Dorottya Antóci, Nenad Pećinar, Natália Vicei
Cinematography:
Levente Tóth
Editing:
Dániel Márton
Production Designer:
Orb Selena
Sound:
Levente Markos
Production:
Salamandra Film, Filmfabriq
Producer:
Gyurin Zsuzsi, Osváth Gábor
Filmography:
2017 Kiút (Director of photography) 2016 Ernelláék Farkaséknál/ It's Not the Time Of My Life (Director of photography) 2013 Away (Director of photography)
Festivals:
2021 Krakow Film Festival, Poland (Short competition) - World Premiere 2021 Friss Hús Budapest International Short Film Festival, Hungary
Yugoslavia, 1991. Far away from the war zones Branka gets a job at a maternity ward of a state hospital. The young woman is all alone, but it turns out loneliness is not the hardest burden Branka has to carry. Newborns are disappearing from the hospital.
Back to...