Back to...
BAD BLOOD
NEČISTA KRV – GREH PREDAKA
Summer stage, Palić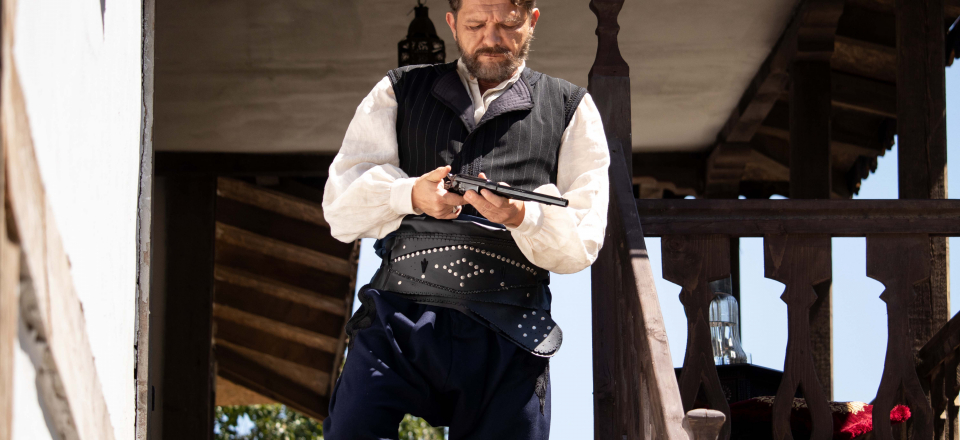 Serbia 2021
Selection :
Official Selection
Director:
Milutin Petrović
Writer:
Vojislav Nanović, Milena Marković (adaptation)
Genre:
drama
Cast:
Dragan Bjelogrlić, Anđela Jovanović, Katarina Radivojević, Feđa Štukan, Tim Sejfi, Nela Mihailović, Marko Grabež, Aleksandar Ristovski, Nedim Nezirović, Dejan Bućin, Teodora Dragićević, Milica Gojković, Vaja Dujović
Cinematography:
Erol Zubčević
Editing:
Petar Jakonić
Production Designer:
Milenko Jeremić
Costume designer:
Marina Medenica
Make up:
Dušica Vuksanović
Soundtrack:
Aleksandar Ranđelović
Sound:
Petar Stojičić
Production:
This and That Productions
Producer:
Snežana van Houwelingen
Filmography:
1987 Telefonomanija (mid length graduate film) 2000 Zemlja istine, ljubavi i slobode 2005 Jug, jugoistok 2007 Agi i Ema 2015 Petlja
Festivals:
2021 European Film Festival Palić – world premiere
The film follows the story of Hadži Trifun, a prominent Serbian merchant, who tries to keep the peace with the Turkish authorities, but also maintains his reputation and influence in Vranje, an important Turkish town near the border with liberated Serbia. While Trifun is preparing his two sons to succeed him as the leaders of the Serbian people, he is suffering not only from powerful Turkish beys, but also from his family. Trifun makes difficult decisions that will later affect his descendants, the heroes of the novel Impure Blood by Serbian writer Bora Stanković.
Back to...