Back to...
WHEN FATHER WAS AWAY ON BUSINESS
OTAC NA SLUŽBENOM PUTU
Abazija Cinema, Palić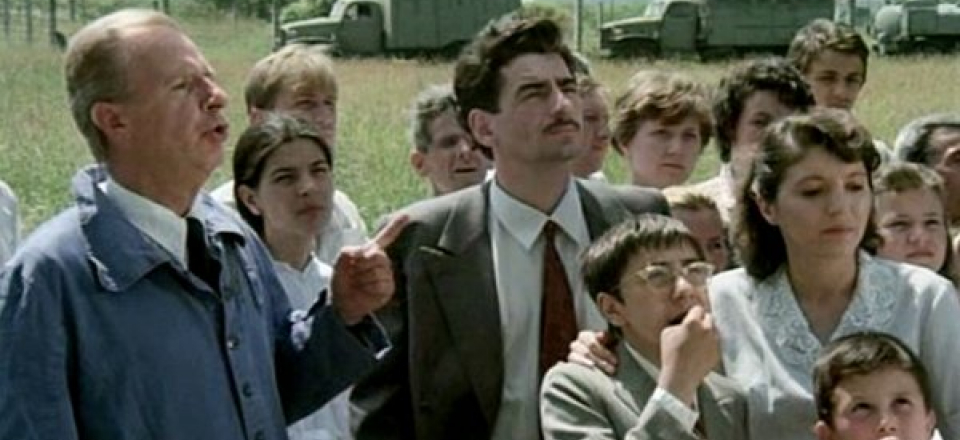 Yugoslavia 1985
Selection :
Aleksandar Lifka Award Laureates Homage Program
Director:
Emir Kusturica
Writer:
Abdulah Sidran
Genre:
drama
Cast:
Predrag Miki Manojlović, Mirjana Karanović, Mira Furlan, Mustafa Nadarević
Cinematography:
Vilko Filač
Editing:
Andrija Zafranović
Soundtrack:
Zoran Simjanović
Production:
Centar Film, Forum Sarajevo
Producer:
Mirza Pašić
Filmography:
1986, Academy Awards, USA; 1986, Golden Globes, USA; 1986, David di Donatello Awards
Awards:
1985, Cannes Film Festival – FIPRESCI Prize, Palme d'Or;1985, National Board of Review, USA – NBR Award; 1985, Pula Film Festival of Yugoslavian Films – Golden Arena
Set in post-World War II Yugoslavia, the film tells the story through the eyes of the young boy Malik. His father Meša has been suspected of working for Informbiro and sent to a labour camp. Malik's mother Sena tells him that his father is on a business trip. Malik is a chronic sleepwalker.
Back to...