Back to...
THE SHIFT
MAIŅA
Abazija Cinema, Palić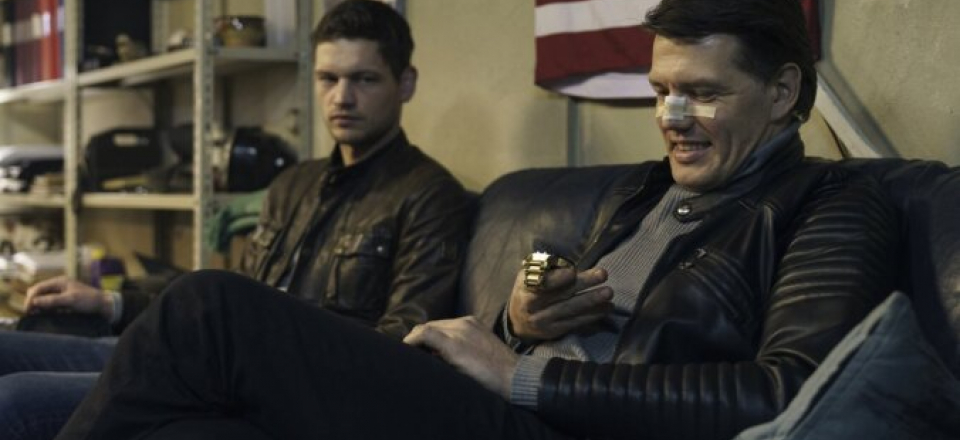 Latvia 2020
Selection :
Parallels and Encounters
Director:
Reinis Kalviņš
Writer:
Reinis Kalviņš Aldis Bukšs
Genre:
crime
Cast:
Pavels Griskovs, Nauris Indzeris, Edgars Ozolins
Cinematography:
George Chiper-Lillemark
Editing:
Armands Začs
Production Designer:
Jānis Bijubens
Costume designer:
Liene Dobraja
Make up:
Maija Gundare
Sound:
Artis Dukaļskis, Tālis Tālvaldis Āboliņš
Production:
Mistrus Media w. Picture House
Producer:
Gints Grūbe
Filmography:
2019 The Shift 2016 Coffee and Cigarettes (short) 2015 Blackout (short) 2014 He Took the Bottle, but Left the Girl (short) 2014 Video Art for Latvian pavillion at Cannes Film Festival
Festivals:
2020 Latvian National Film Festival 2021 Sofia International Film Festival
Awards:
2020 Latvian National Film Festival - Latvian Film Prize - Best Debut Film, Best Costume Design
Not being able to take care of a dept to a company owner, taxi driver Marek (32) decides to flee the city. But to escape the trouble is more difficult than to be drawn in it.
Back to...