Back to...
TALL TALES
APRÓ MESÉK
Eurocinema, Subotica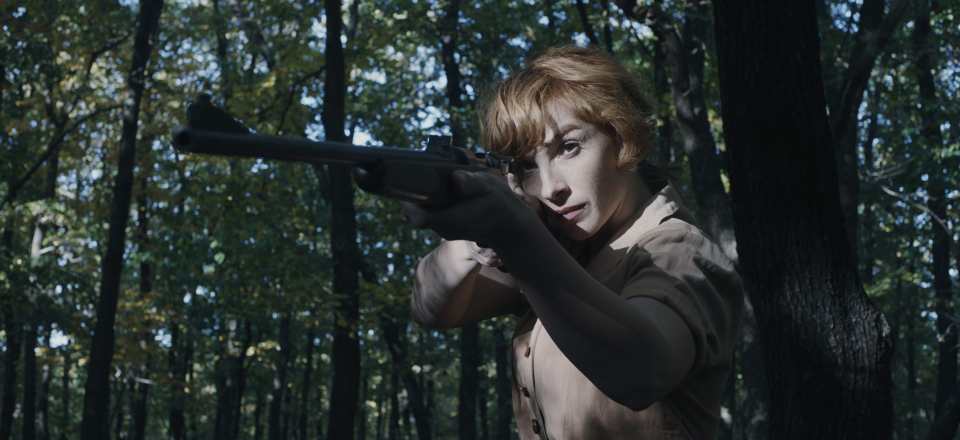 Hungary 2019
Selection :
New Hungarian Film
Director:
Szász Attila
Writer:
Köbli Norbert
Genre:
Drama, Romantični/ljubavni, Triler
Cast:
Kimmel Tamás Szabó, Kerekes Vica, Molnár Levente, Bercel Tóth, Gyabronka József, Egyed Attila, Tamási Zoltán, Dékány Barnabás, Kiss Diána Magdolna, Bakos Éva
Cinematography:
Nagy András
Editing:
Hargittai László
Costume designer:
Sinkovics Judit
Soundtrack:
Parádi Gergely, Pacsay Attila
Production:
Film Positive Productions with the support of Hungarian National Film Fund
Producer:
Lajos Tamás, Köves Ábel
Filmography:
2018 Örök tél; 2015 Félvilág; 2014 A berni követ; 2005 Most látszom, most nem látszom
Festivals:
2020 Cleveland International Film Festival
Awards:
2020 Hungarian Film Critics Awards – Film Critics Award 2020 Hungarian Film Week – Best Make up; Best Music
1945, Hungary. Shortly after the end of World War II, when chaos and insecurity reign supreme in the country, a con man tries to take advantage of such confused times. Forced to flee Budapest, he's given shelter in the woods by a mysterious woman and her son. Still trying to confront his demons, he soon finds himself in a passionate love affair with the woman whose husband is about to return home from the front.
Back to...