Back to...
PERSONAL LIFE OF A HOLE
OSOBNÍ ŽIVOT DÍRY
Art cinema Aleksandar Lifka, Subotica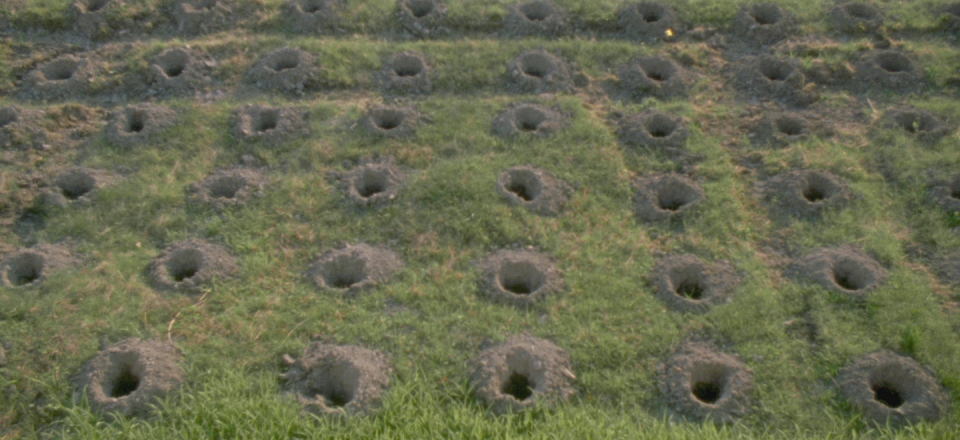 Czech Republik 2020
Selection :
Eco Dox
Director:
Ondřej Vavrečka
Writer:
Ondřej Vavrečka
Genre:
documentary
Cinematography:
Simon Todorov
Editing:
Anna Petruželová, Benjamin Kolmačka, Ondřej Vavrečka
Soundtrack:
Tomáš Vtípil, Marie Ladrová, Ondřej Vavrečka, Veronika Svobodová
Sound:
Jan Richtr
Production:
Silk Films Co-Production: Czech Film Fund, AVEK Kopiosto
Producer:
Alžběta Janáčková
Filmography:
2016 De Potentia Dei 2014 The Interposed 2011 Ultimum Refugium 2009 Beginning and Lion/ Origin Aleph
Festivals:
2021 Munich International Documentary Festival 2020 Ji.hlava International Documentary Film Festival-world premiere
Personal Life of a Hole relates to the current situation of Western people. We live and we are surrounded by many different holes. Holy hole, what to do with all these holes? The film responds to contemporary issues of ecology, economics, culture, and finally love, too.
Back to...