Back to...
PARQUET
PARQUET
Abazija Cinema, Palić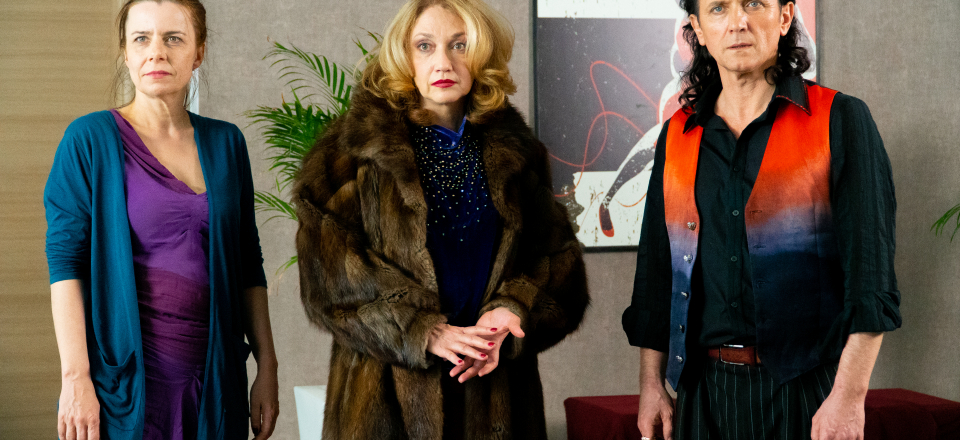 Russia, United Kingdom, Poland, Romania 2020
Selection :
Parallels and Encounters
Director:
Aleksandr Mindadze
Writer:
Aleksandr Mindadze
Genre:
drama
Cast:
Andrzej Chyra, Agata Kulesza, Evgenia Dodina, Taavi Eelmaa, Aleksandr Isakov, Marina Manych, Vladimir Mashkov, Vasiliy Mikhaylov
Cinematography:
Oleg Mutu
Editing:
Dasha Danilova
Production Designer:
Kirill Shuvalov
Costume designer:
Ina Isbasescu
Production:
Passenger Film Studio (RU), REASON8 Films (UK), Impakt Film (PL)
Producer:
Aleksandr Mindadze, Liza Antonova, Denis Krupnov
Filmography:
2015 My Good Hans 2011 Innocent Saturday 2007 Soaring 1995 A Play for a Passenger 1989 The Servant 1984 Planet Parade 1982 The Train Has Stopped 1980 Fox Hunting
Festivals:
2020 Tallinn Black Nights Film Festival - World Premiere
The creators of the legendary tango à trois reunite for an encore performance 25 years after breaking up. Determined to take on the night as if they had never aged they face the reality when their families arrive to join the audience.
Back to...