Back to...
ON BODY AND SOUL
TESTRÖL ÉS LÉLEKRÖL
Eurocinema, Subotica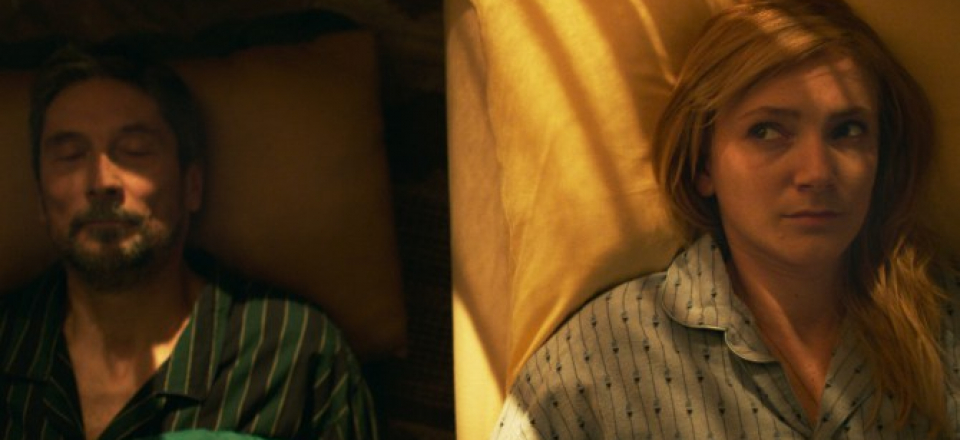 Hungary 2017
Selection :
Aleksandar Lifka Award Laureates Homage Program
Director:
Ildiko Enyedi
Writer:
Ildiko Enyedi
Genre:
drama, fantasy, mistery
Cast:
Géza Morcsányi, Alexandra Borbély, Zoltán Schneider, Réka Tenki, Ervin Nagy, Itala Békés, Éva Bata, Pál Mácsai, Zsuzsa Járó, Nóra Rainer-Micsinyei
Cinematography:
Máté Herbai
Editing:
Károly Szalai
Production Designer:
Imola Láng
Costume designer:
Judit Sinkovics
Soundtrack:
Ádám Balázs
Sound:
Péter Lukács; János Kőporosy
Production:
Inforg-M&M Film
Producer:
András Muhi, Monika Mécs, Ernö Mesterházy
Filmography:
2012/4 Terápia (TV Series) (37 episodes); 2008 Elsö szerelem (short); 2004 Európából Európába (Documentary short) (segment "8"); 1999 Simon magus/ Simon, the Magician; 1997 Tamas and Juli; 1995 A Gyár; 1994 Büvös vadász/ Magic Hunter; 1989 Az én XX. Századom/ My Twentieth Century
Festivals:
2017 Berlin International Film Festival; 2017 Sydney Film Festival
Awards:
2017 Berlin International Film Festival - Golden Berlin Bear ; Prize of the Ecumenical Jury; Reader Jury of the "Berliner Morgenpost"; FIPRESCI Prize; 2017 Sydney Film Festival - Sydney Film Prize
An unusual love story set in the everyday world, based around the duality of sleeping and waking, mind and matter.
Back to...