Back to...
IN THE MIRROR
SPOGULĪ
Abazija Cinema, Palić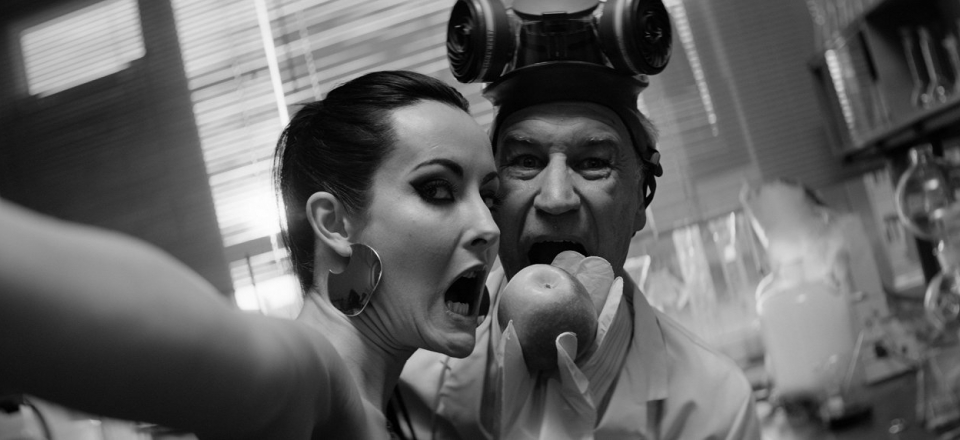 Latvia, Lithuania 2020
Selection :
Parallels and Encounters
Director:
Laila Pakalniņa
Writer:
Laila Pakalniņa
Genre:
fantasy
Cast:
Madlēna Valdberga, Elza Leimane, Lauris Dzelzītis, Gatis Gāga, Kaspars Gods, Ģirts Krūmiņš
Cinematography:
Gints Bērziņš
Editing:
Ieva Veiveryte
Costume designer:
Liene Dobrāja
Soundtrack:
Paulius Kilbauskas, Vygintas Kisevičius
Production:
Hargla Company Co-Production: Just A Moment
Producer:
Laila Pakalniņa Co-Producer: Dagne Vildžiūnaite
Filmography:
2019 Spoon (documentary) 2009 Silence (short) 2008 Stones (short) 2007 Fire (short) 2006 Water (short) 2003 The Python (feature) 2001 Papa Gena (documentary) 1998 The Shoe (feature) 1997 The Oak (documentary) 1995 Urbans (documentary) 1995 The Mail (documentary) 1994 The Ferry (documentary)
Festivals:
2020 Tallinn Black Nights
A CrossFit trainer becomes the father of a baby girl, Snow White. Snow White's mother dies, and her father marries a young woman obsessed with CrossFit and herself. She works out all the time in order to be the best. And she really is the best – she can do 50 burpees. In the meantime, little Snow White plays and grows up in the CrossFit gym. Time passes, and one day it turns out - while the Stepmother can do 50 burpees, Snow White can already do 53 burpees...
Back to...