Archived
Back to...
27TH EUROPEAN FILM FESTIVAL PALIĆ IN A NEW TERM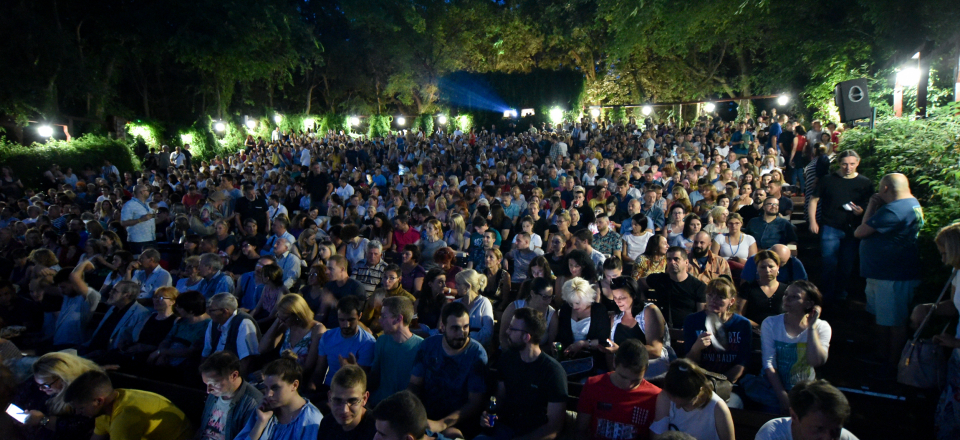 This year, the twenty-seventh edition of the Palić European Film Festival has been postponed due to new measures by the Government of the Republic of Serbia that ban gatherings. The previously announced term was from August 8 to 14, and the new date will be announced later in accordance with the development of the epidemiological situation in the country.
Miroslav Mogorović, program director of the Palić European Film Festival, on the postponement of the previously announced date for the event, stated: "Due to new measures to prevent the spread of the epidemic, we are forced to change the date of our festival. We have finished our part of the work, we have a great program, and the films have been agreed and classified into program units. After the improvement of the epidemiological situation, we will announce a new term. We are sure that we will enable viewers to enjoy movies under the stars this summer, with the application of all preventive measures and social distancing. We are aware that the citizens faced with all the challenges brought by the pandemic need not only the festival, but also all the cultural events that can be organized in these circumstances. This also showed great interest in the events on the Summer Stage in this short period of respite during June and July. Cultural events are important for encouraging and raising the spirit of citizens, which is certainly an important factor in the healing process. We hope that our festival will soon make life easier for all film lovers."
The high quality of this year's Official Selection, which consists of 13 European productions, speaks of the determination of the organizing team to hold the Palić European Film Festival in full capacity. The selector of this program, Nenad Dukić, points out that the program will include one of the most important contemporary Italian directors Mateo Garonne with PINOCCHIO, the famous French author of the older generation Philippe Garrel with his new film WITH TEARS, while Polish and world film veteran Agnieszka Holland will be in competition with new film CHARLATAN, and one of the most distinctive German directors, Christian Pecold, will present his new work UNDIN. The most controversial film of the main program will be NATASHA, one of the films from the extensive DAU project by Russian director Ilja Hrzanovski, further on the Polish-Swedish film SWEAT by Magnus Von Horn is coming from the official selection of the Cannes Film Festival, while the films of younger or less-known directors come from Denmark, Norway, Bulgaria, Hungary.
Back to...