Back to...
WHEN TOMATOES MET WAGNER
OTAN O WAGNER SINANTISE TIS NTOMATES
Art cinema Aleksandar Lifka, Subotica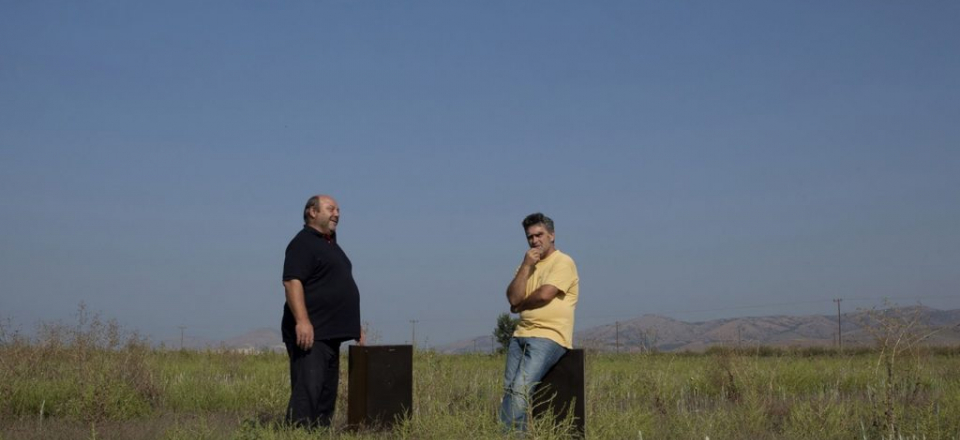 Greece 2019
Selection :
Eco Dox
Director:
Marianna Economou
Writer:
Marianna Economou
Genre:
documentary
Cast:
Alexandros Gousiaris, Christos Takas, Olga Lorida, Agathi Gousiari , Katina Gousiari, Stavroula Govari, Niki Karava
Cinematography:
Argyris Tsepelikas
Editing:
Evgenia Papageorgiou
Sound:
Pavlos Christoforakos
Production:
STEFI&Lynx and Anemon Productions
Producer:
Rea Apostolides, Yuri Averof, Spiros Mavrogenis
Filmography:
2015 O pio makrys dromos/ The Longest Run (documentary); 2013 Food for Love (documentary); 2009 Twelve Neighbours (documentary); 2008 Bells, Threads & Miracles (documentary); 2008 Please Listen To Me; 2006 My Place in the Dance (documentary); 2003 Faith is Rock (documentary); 2001 The School (documentary)
Festivals:
2020 Hellenic Film Academy Awards; 2020 Palm Springs International Film Festival; 2019 Sarajevo Film Festival
Awards:
2019 Heartland International Film Festival – Audience Choice Award
Do tomatoes taste better when they listen to the music of Richard Wagner? A bittersweet story of two ingenious Greek cousins who defy industrial farming by cultivating organic tomatoes sensitive to Wagner's music.
Back to...