Back to...
KILL IT AND LEAVE THIS TOWN
ZABIJ TO I WYJEDŹ Z TEGO MIASTA
Abazija Cinema, Palić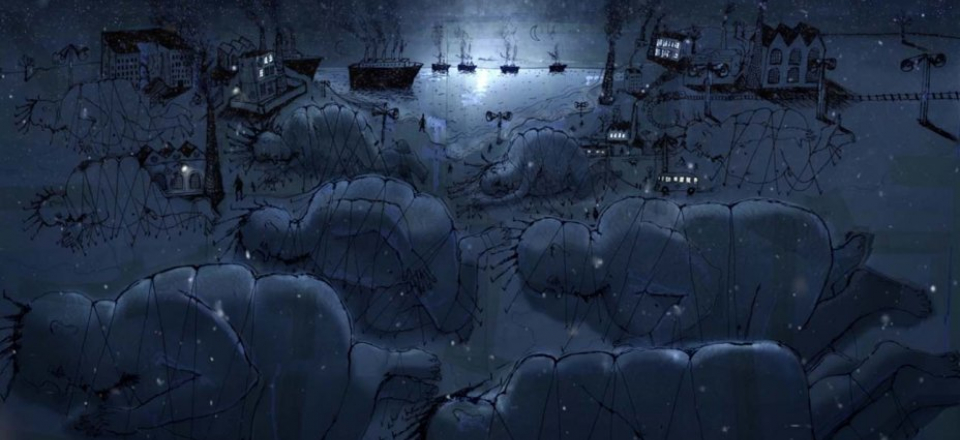 Poland 2020
Selection :
Parallels and Encounters
Director:
Mariusz Wilczyński
Writer:
Mariusz Wilczyński
Genre:
animation
Cast:
Krystyna Janda, Andrzej Chyra, Maja Ostaszewska, Małgorzata Kożuchowska, Andrzej Wajda, Anja Rubik, Gustaw Holoubek, Barbara Krafftówna, Marek Kondrat, Magdalena Cielecka, Tomasz Stańko, Irena Kwiatkowska
Editing:
Jarosław Barzan
Soundtrack:
Tadeusz Nalepa
Production:
Bombonierka Production
Producer:
Ewa Puszczyńska, Agnieszka Ścibior
Filmography:
2007 Kizi Mizi; 2005 Śmierć na pięć/ Death To Five; 2004 Niestety/ Unfortunately; 2000 Wśród nocnej ciszy/ In the Stillness of the Night; 2000 Mojej Mamie i sobie/ From the Green Hill; 1999 From the Green Hill; 1999 Szop, Szop, Szop, Szopę…; 1998 Czasy przeszły/ Times Have Passed; 1998 Allegro ma non troppo
Festivals:
2020 Berlin International Film Festival (In Competition - Berlinale Encounters)
Fleeing from despair after losing those dearest to him, the hero hides in a safe land of memories, where time stands still and all those dear to him are alive. But when our hero discovers they have all grown old and so eternal youth doesn't exist, he decides to return to reality.
Back to...