Back to...
FINAL CUT
COUPEZ!
Summer stage, Palić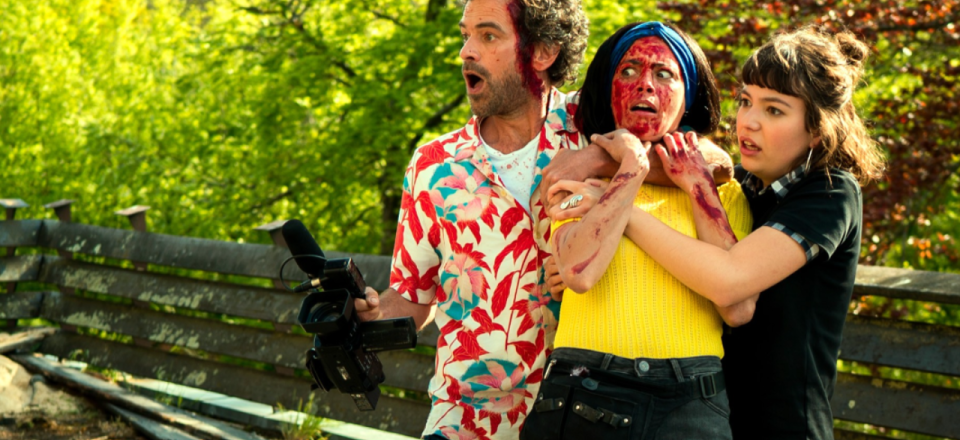 France, UK, Japan 2022
Selection :
Official Selection
Director:
Michel Hazanavicius
Writer:
Michel Hazanavicius, Shin'chiro Ueda, Ryioichi Wada
Genre:
Comedy, Horor
Cast:
Romain Duris, Berenice Bejo, Gregory Gadebois
Cinematography:
Jonathan Ricquebourg
Editing:
Mickael Dumontier
Costume designer:
Virginie Montel
Soundtrack:
Alexandre Desplat
Production:
Getaway Films, La Classe Américaine, SK Global, Blue Light
Producer:
rahim Chioua, Alain de la Mata, Noémie Devide, Vincent Maraval, John Penotti, Michel Hazanavicius
Filmography:
2020 The Lost Prince, 2017 Le Redoutable, 2014 The Search, 2011 The Artist, 2009 OSS 117: Rio ne répond plus, 2006 OSS 117: Le Caire, nid d'espions, 1999 Mes amis
Festivals:
2022 Cannes Film Festival (out of competition)
Things go badly for a small film crew shooting a low budget zombie movie when they are attacked by real zombies. Adapted from the cult Japanese box office hit One Cut of The Dead by Shinichiro Ueda.
Back to...