Back to...
DOLLYBIRD
CSINIBABA
Open air cinema – City square, Subotica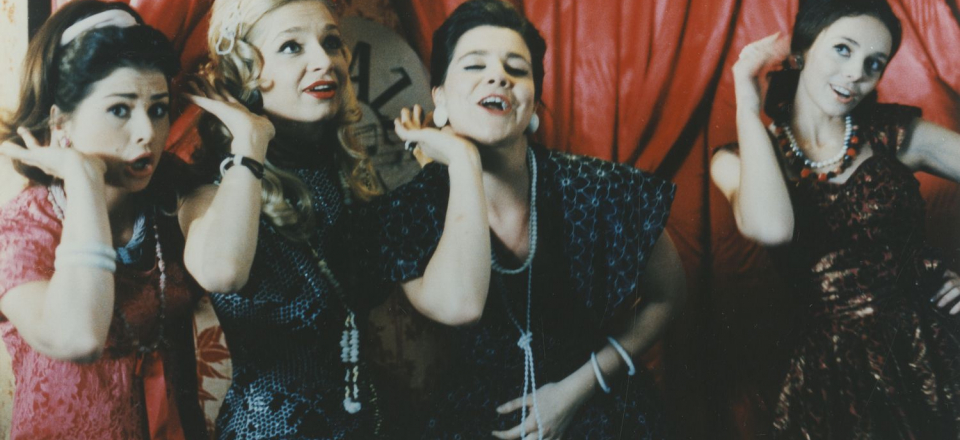 Hungary 1997
Selection :
European Classics
Director:
Tímár Péter
Writer:
Péter Tímár, Márton Gyula
Genre:
comedy, musical, romance
Cast:
Gálvölgyi János, Almási Sándor, Tóth Anita, Reviczky Gábor, Igó Éva, Tóth Ildikó
Cinematography:
Szatmári Péter
Editing:
Tímár Péter
Costume designer:
Pártényi Zsuzsa
Soundtrack:
Bágya András, Fényes Szabolcs, Majláth Júlia, Nádas Gábor, Nádas György, Tamás Deák
Production:
MMA, Objektív Film, Telefilm
Producer:
Rózsa János
Filmography:
(feature films, director) 2010 Zimmer Feri 2/ Haunted Holiday 2008 Casting minden 2006 A herceg haladéka 2005 Le a fejjel! 2001 Vakvagányok/ Blind Guys 1999 6:3 avagy, játszd újra Tutti/ 6:3 Play It Again Tutti 1998 Zimmer Feri 1996 Hajlékbemutató 1991 Csapd le csacsi! 1989 Hagyjátok Robinsont! 1989 Mielőtt befejezi röptét a denevér/ Before the Bat's Flight Is Done 1987 Moziklip 1985 Egészséges erotica/ Sound Eroticism
Festivals:
1997 Hungarian Film Week -
Awards:
1997 Hungarian Film Week - Grand Prize
August 28th1962. Gagarin is back to the Earth and others prepared for World War III, nothing has happened in Hungary since some time, and it looked like nothing will either for a good 30 years or so. However, to ensure the certain, Mr. Simon, block-trustee and ever-watching bastion of socialist order and decency steps into action.
Back to...