Archived
Back to...
Without the audience, a film festival is not a festival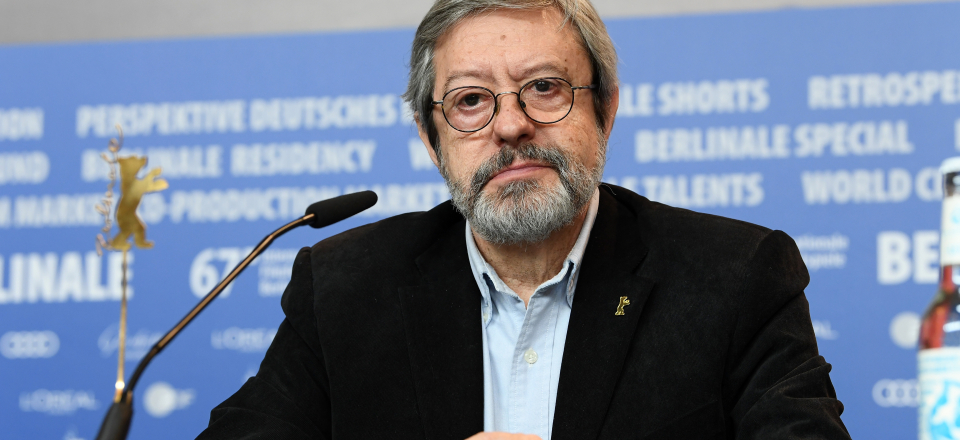 The selector of the Official Selection, Nenad Dukić, talks about why he does not want online festivals, reveals what challenges he faced while programming for the 27th EFF and what we should expect in the future.
You are consistent in your opinion that there is no festival without an audience and that the Palić Festival should not be online. How important is it to hold the festival in the presence of audience?
This is not easy time for anyone who is currently engaged in presenting artistic and creative content that is intended for a larger number of people - I mean theaters, cinemas, concerts. Yes, thanks to new technologies and media, there is a possibility to communicate online (via the network) with potential audiences. But it's not a film festival. We are not going to go back more than 100 years ago, when Thomas Edison insisted that the film does not come out of the box, out of his kinescope, but that it is only intended for an individual viewer. We are still in the era that Limier brothers started spectacularly when they screened film to a larger number of people in the hall, at the cinema, and thus started the era of cinema. Film festivals were invented and exist for two reasons: to present the part of the production that has distinct cinematic and aesthetic values, and, secondly, to be places where the audience and the professional public will exchange opinions and experiences with each other and with filmmakers. Without an audience, a film festival is not a festival.
What are the main themes of the films in the Official Selection?
I selected the films according to their cinematic values, regardless of the topic or the cinematography they come from. In the end, it turned out that the program offers diversity both in the topics that the authors deal with and in European regions they come from. Themes range from love, over social to themes from World War II and Stalinist totalitarianism. But, most importantly, almost all films bear a distinct authorial sign, reflecting the poetics of a director, his / her attitude towards society, regardless of the historical period in which the film story takes place.
How much did the coronal virus pandemic hinder you in programming films for the 27th EFF, having In mind that the Cannes, Karlovy Vary festivals were not held... and that there are fewer offered films or producers keep them for better times?
The pandemic has caused confusion in all areas of world cinema. A category festivals, Cannes and Karlovy Vary, were canceled, Venice was held, but, according to the program with only three new films by well-known authors, it is clear that most producers and important directors did not send films to Venice, keeping them for "more normal circumstances", read, Berlinale. In such circumstances, it was not easy to put together a program without containing relevant films. Berlin's program and private research among Balkan cinemas was the mainstay. I am satisfied with what the program looks like because our Official Selection is, to a large extent, of the highest quality in European film until the beginning of the pandemic.
The main program this year also shows one Serbian film, the world premiere. How much does that exclusivity mean to the Palić Festival, that has always had national films in its programs?
It is good and important for any international festival to have at least one or more national films in programs. When it comes to Palić, everything, of course, depends on the offer of Serbian films by certain production year, whether there are films of relevant quality, as well as on the fact that the film must be Serbian premiere. This time we have a good biographical film, The Name of the People, by one of the important directors of older generation, Darko Bajić, and, at the same time, the screening at the Palić Festival will be its world premiere. This is the so-called ideal situation. The fact that the film is related to Vojvodina by its theme also significantly contributes to that.
This is your third year as a programmer at Palić. After the previous two years and this year's edition, marked by the covid-19 pandemic, what do you expect for the next year? Should we fear for the future of the festival and should we expect a stronger struggle for new films?
I hope that what is happening to all of us globally will not last for long time. Berlin should, I sincerely expect, show that the recovery of world cinema affairs is beginning, and Cannes, in May, could mark a great return to the "normal operating". There are a lot of skeptics, even among epidemiologists and scientists, but I am an optimist. Nothing is certain, but if we think positively, then, I believe, we have greater chances. As far as Palić is concerned, in recent years the festival has established a program scheme that is high quality and solid, recognized by the MEDIA Creative Europe program, which, consequently, financially supports the Festival. Reports from international and Serbian media and professionals confirm good, representative selection of new European films. Hence, if we continue with this program and organizational model and if we maintain a high level of film quality, we will still be among the five best European film festivals.
Back to...