Archived
Back to...
Women's Entrepreneurship and Covid 19 – End of Business or a New Chance
The topic is in line with the current situation with the corona virus pandemic, where the most common sentence is that in the "day after" nothing will be as it was. When the fear of infection is no longer a preoccupation, economic insecurity will prevail in everyone, even in women's entrepreneurship.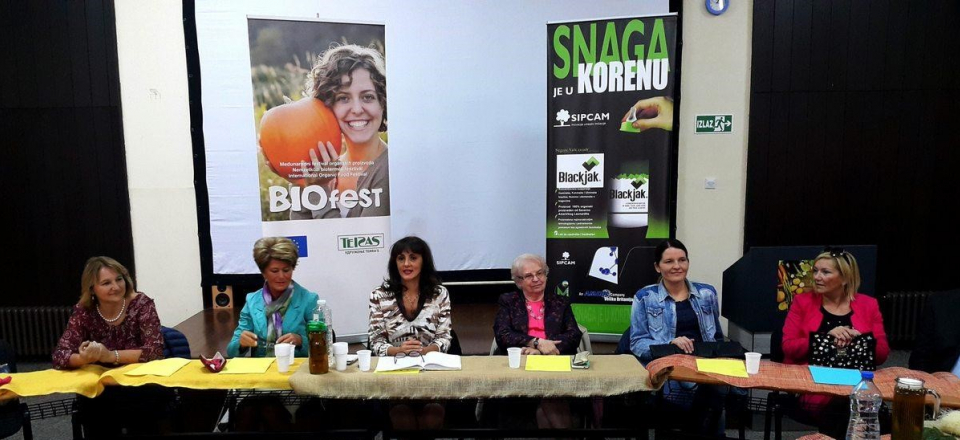 And how women's entrepreneurship survives in this pandemic time, is the state ready to support it financially, how much their intuition and resourcefulness helps them, would it be an inspiration for making films, or at least documentaries on the topic of e.g. circular economies typical women, because it deals with environment ...
Entrepreneurial, expert, journalistic, cinematic... views on the topic will be given from different angles, and the panelists are:
- Civil engineer Nenad Novaković, director of control and certification company in organic production OCS;
- Sonja Vuković, organization Slap from Osijek, Croatia;
- Civil engineer Ana Dolovac, PR of candied fruit production "Dolovac Organic and Tradition";
- Economist, Angelina Bertović, director of "Eco Fenix ​​B Team";
- Igor Toholj, director and programmer of EFF Palić documentary program;
The panel discussion is organized by the Regional Aarhus Center of the Open University Subotica in cooperation with the TERRA'S Association, and with the support of the OSCE Mission in Serbia.
Back to...